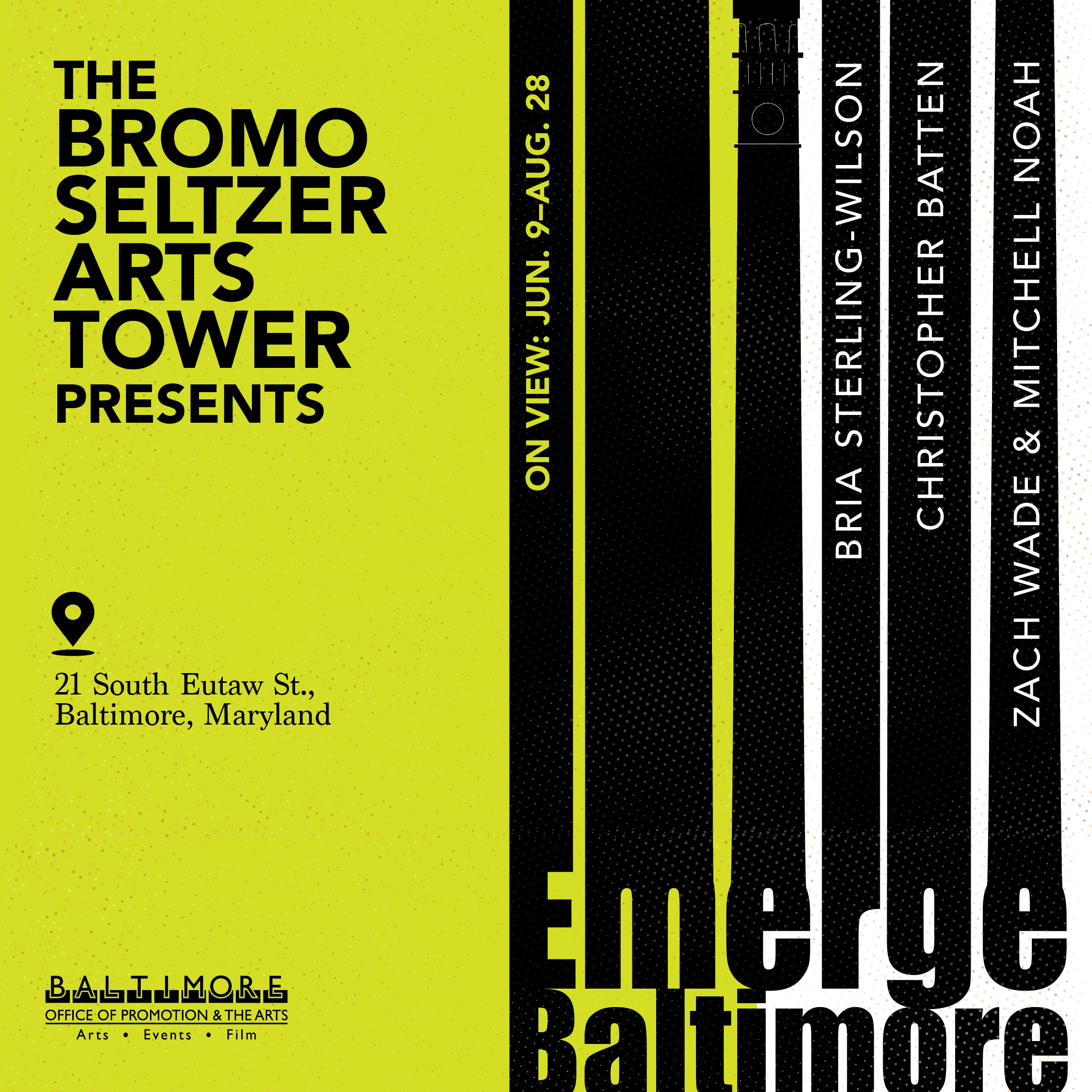 EMERGE BALTIMORE
The Baltimore Office of Promotion & The Arts (BOPA) is excited to announce the second installation of the Emerge Baltimore artist series at the Bromo Seltzer Arts Tower. This exhibition series is made possible through the generous support of the Maryland State Arts Council. This series will feature the work of 10 emerging Baltimore-based artists working in mediums from glass and acrylic to metal and fiber throughout 2022. The second installment of this series features visual artists Bria Sterling-Wilson and Christophe Batten, along with glass artists Zach Wade and Mitchell Noah.
All four of these artists' narratives will unfold simultaneously across the three galleries at the Bromo Seltzer Arts Tower from June 9 – August 28, 2022, with an opening reception on Thursday, June 9.
The Emerge Baltimore artist exhibition series is a continuation of BOPA's efforts to raise the profiles of promising Baltimore artists — and the city itself — as a vibrant destination for working creatives. Curated by Kirk Shannon-Butts, this installation highlights glass art, painting, and collage.