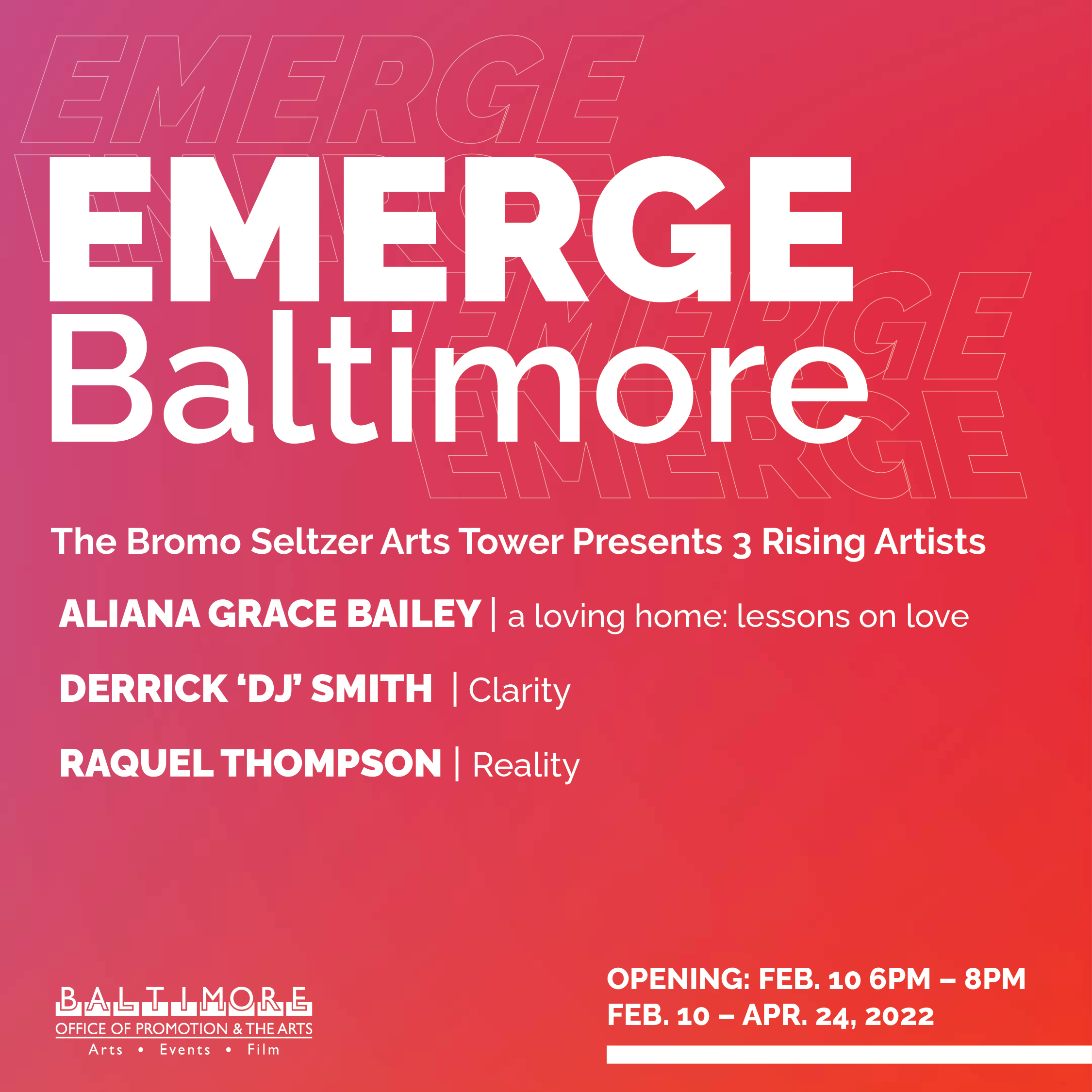 Emerge Baltimore Exhibition Series
The Baltimore Office of Promotion & The Arts( (BOPA) presents three solo shows that open simultaneously at the Bromo Seltzer Arts Tower as part of BOPA's Emerge Baltimore exhibition series.
Aliana Grace Bailey's exhibition, "a loving home: lessons on love," unfolds in textiles; in Derrick 'DJ' Smith's exhibition "Clarity" his photographs explore aspects of mental health and the healing process; and Raquel Thompson's exhibition "Reality" showcases single line paintings that reveal hidden human emotions.
This trio of artists represents the zealous expression and cutting-edge vision that will thrust Baltimore City creative culture into the future. And all three shows are set in the stunning galleries of the historic Bromo Seltzer Tower.