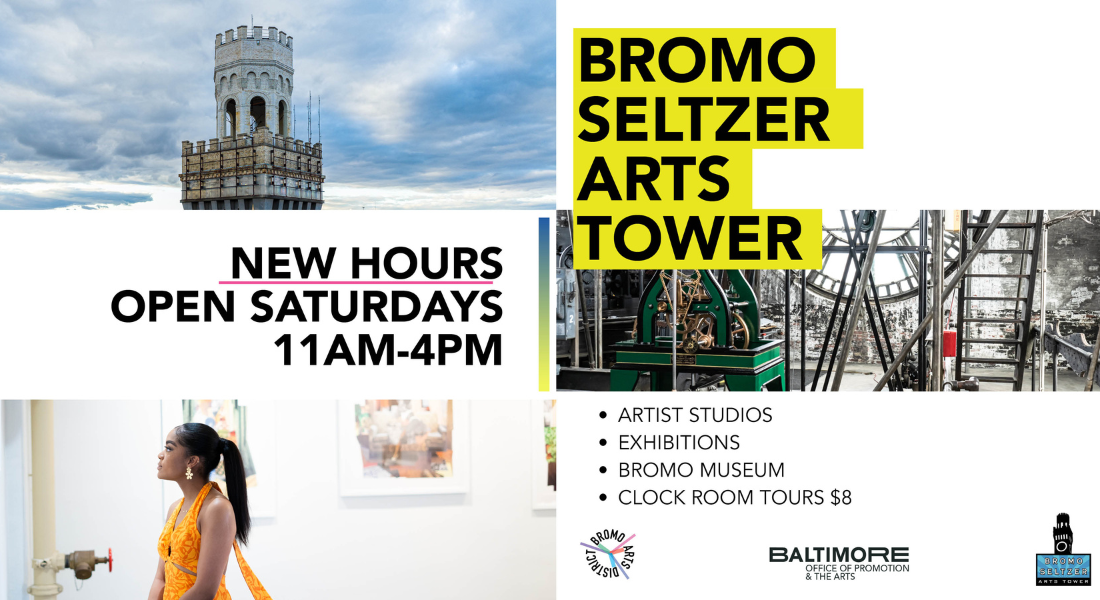 Open Studios and Self Guided Clock Tours
2023-12-02 21:00:00
Join us today and every Saturday from 11am-4pm for our Open Studios and self guided Clock Tours.

Guests will have an opportunity to view exhibits and artwork throughout the building — including all 15 floors of working artist studios.
Many of the building's artists will be on site so you can see their works in progress and learn about their processes.

Admission to the galleries, artist studios, and museum is free. For $8, you can also take a tour of the clock room and see the inner workings of the famed Bromo clock up close.