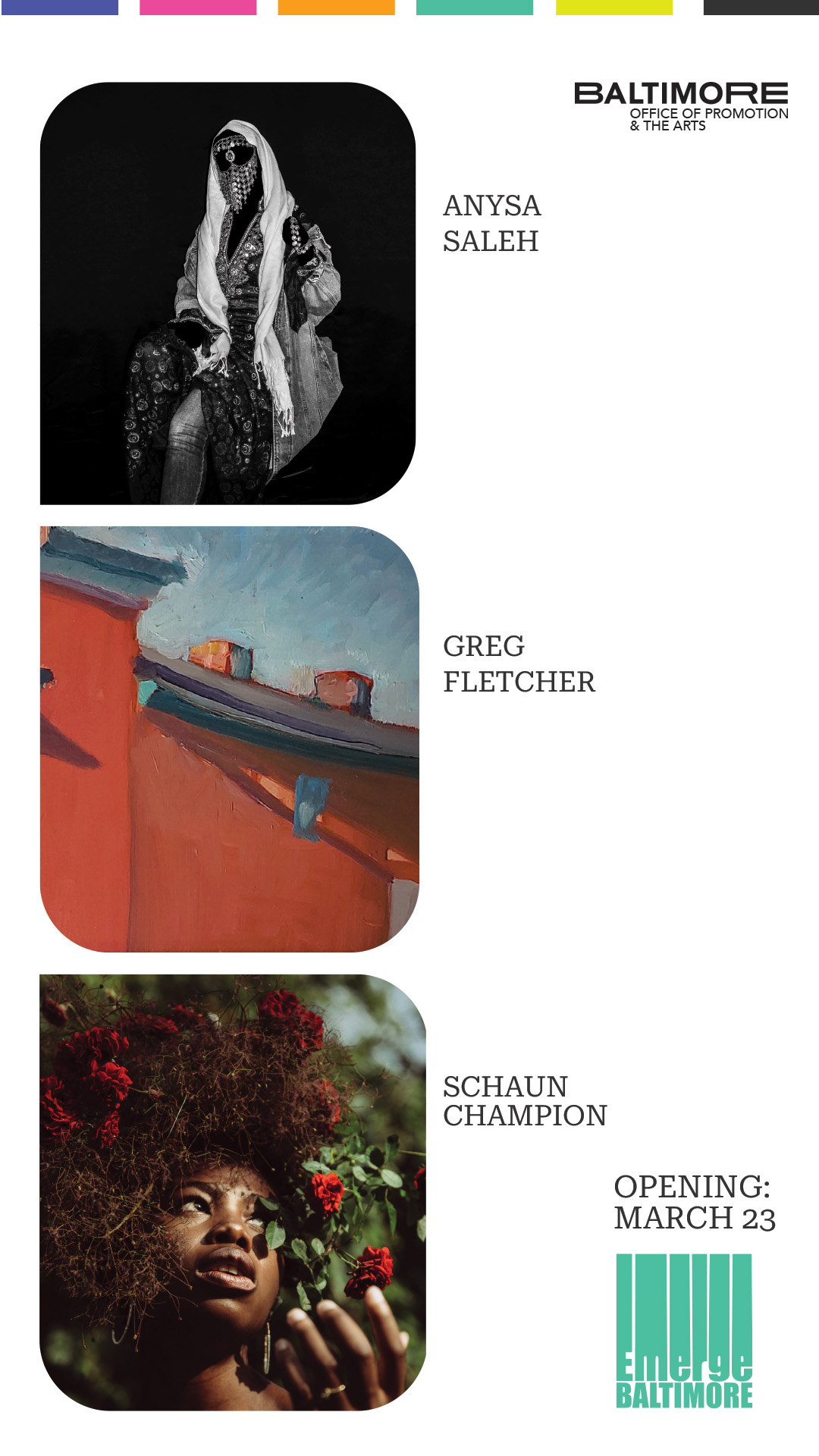 Emerge Baltimore "This Is Baltimore Too."
2023-03-24 00:00:00
Bromo Seltzer Arts Tower will host a continuation of the Emerge Baltimore exhibition series called "This Is Baltimore Too." This series is a platform for rising artists to showcase their work in Bromo's historic galleries. In 2022, BOPA produced nine exhibitions featuring the work of 10 Baltimore artists as part of Emerge Baltimore. This year, Emerge Baltimore will welcome nine more up-and-coming artists to Bromo, including several senior artists.
The opening reception for "This Is Baltimore Too" is on Thursday, March 23, 2023, from 6:00–8:00 p.m. at the Bromo Seltzer Arts Tower.
Artist Anysa Saleh, painter Greg Fletcher, and photographer Schaun Champion kick off the first round of solo shows at Bromo. Saleh is best known for her short videos and photographs documenting her experience as a Yemeni Muslim woman in the United States. For 40 years, Fletcher has documented the urban environment in Baltimore through his paintings. Whether a black and white sketch or a full color painting, his work skillfully captures time and place. Champion uses both digital and analog cameras to create intentionally cinematic and honest imagery. Her intention is to use themes of nature, diversity, and nostalgia to illustrate the drama within the familiar.