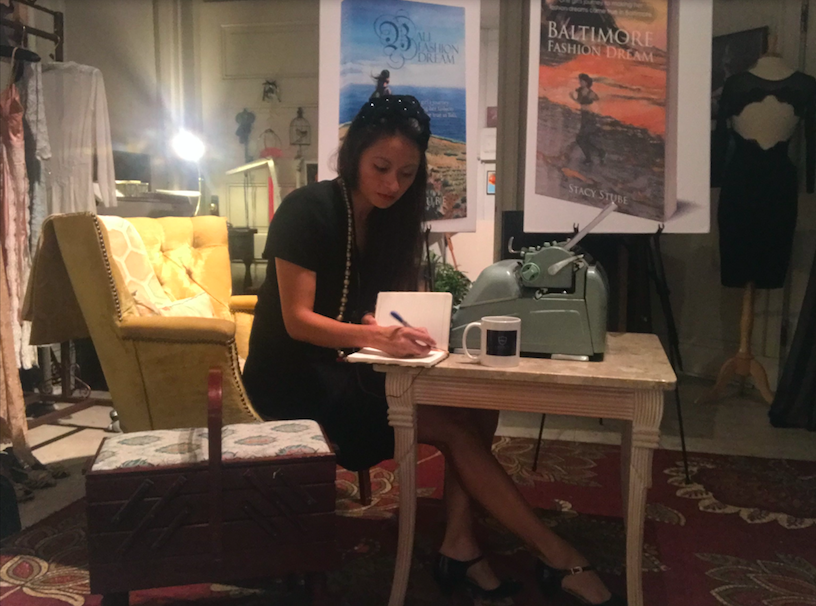 Write Your Own Story & Self-Publishing Workshop
2018-09-29 20:30:00
Tickets: $29
Register here: http://bit.ly/clocktowerwriters

Kicking off her second book, Baltimore Fashion Dream, the designer-in-residence wants to share her journey of accidentally becoming an author and the joy that is the literary journey. Stacy Stube's aim for this workshop is to make what seems to be a daunting process possible with a set guide of steps that are practical and achievable.

Stube will conduct a book reading and signing at the end of the workshop, followed by a mini-field trip to the Baltimore Book Festival.

After the workshop, the attendees will be invited to a join a private Facebook Group called the Clock Tower Writers. Included in the group will be linked to various platforms and tools that Stube utilized to build both books. Everything from the graphic designs, trailer video, launching a book signing tips and more.

The goal of this group is to bring together early-stage writers into a community of support with guidance from Stube. More events will be offered to continue with meet-ups, article posts, and recommended videos.