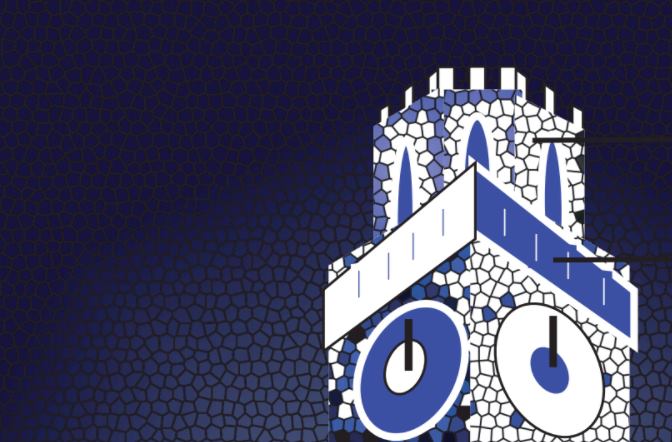 Bromo City Lights Feel by Sean Michael Kenny
2018-04-07 01:00:00
On View: April 6, 7, 13, 14, 20 and 21, 6-9PM
Event: Friday, April 6, 2018, 6-9PM
Listen to an audio tour produced by Live Baltimore by dialing 410-934-7821; Code: 102

Bromo City Lights Feel is a light installation made of LED strips, bicycle rims, optical lenses and crystals located in the Bromo Seltzer Arts Tower. In the Bromo Seltzer Arts Tower, the light installations will inhabit four studios within the Tower, and allow the viewer to fully immerse themselves with light. This project is one of 14 public art projects for Neighborhood Lights 2018, an artist-in-residence program of the Light City festival produced by the Baltimore Office of Promotion & The Arts. Visit lightcity.org to learn more.
"The Collective" Smklight meets Carl Jung meets Clockwork Orange meets Alice in Wonderland meets Light City — at Bromo Arts District.
What does a rabbit, Medusa, cat and raven have in common? They are all part of The Collective, Sean Michael Kenny's take on performance art. Suggested as Clockwork Orange meets Alice in Wonderland, you can find The Collective lingering around his light installations.
Viewing will take place during Neighborhood Lights and Light City in the Bromo Arts District and as part of Brilliant Baltimore at Cazbar 316 N Charles Street.